Floral transmissions at Teleflora
FLORAL TRANSMISSIONS
The number of associated florist´s has been increasing year after year, thanks to the constant campaigns undertaken by ourselves to win over new florist´s; from 34 members in 1966 to more than 1800 florists in the present. These figures represent around 1800 florists able to suppy service, something which allows a service coverage of more than 19000 urban nuclei distributed throughout Spain, a fact which has consolidated our organisation within the Spanish market as the unquestionable national leader in the sector of service coverage.
This privileged situation would not have been possible without the support of our associated florists who make up our organization and who entrust to Teleflora the management of their floral transmissions.
We are also exclusive Spanish member of TELEFLOR INTERNATIONAL, which has over 60000 affiliated florists outside Spain and is established in the majority of countries in the world.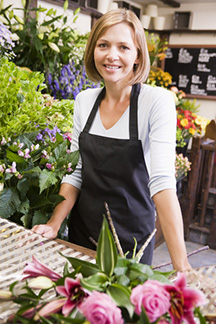 With Teleflora you will make your loved ones feel loved :)